A new documentary on TV last night that interested me.
Ronnie Scott and his Club BBC4 9.00pm Sunday.
Ronnie opened his first club in a basement in Gerrard Street in 1959.
Still a teenager (just), I saw an advert for it in the Melody Maker before it opened and I applied to join, it cost me 7/6d.
My membership number was 7.
When it first opened, it didn't have a drinks licence for a few weeks, so it was a case of bring your own booze. My future wife and I had just moved into a flat on the 3rd floor above a milk bar at the top end of Shaftesbury Avenue, for which we were paying a fortune in rent £8 a week. That equates to £832 a month in 2020. I guess it'd be even more than that now. It was almost as much as I earned, fortunately, my other half who was a shorthand typist earned twice as much as did I.
During the week entry to the club was free for members (and for girlfriends at the time). So we were often down there as it was warmer than our flat. Sometimes if it were a late session, after the club closed, we'd walk round to the old Covent Garden Market, where the pubs would be open for the market tradesmen, for a drink and a chat with anyone who came with us. Then on to a working man's cafe for door-step bacon sandwiches and an enamel mug of tea for our breakfasts. Then home for a wash/shower and change, then walk to our respective workplaces, which weren't far away..
We got to know the members of the house band quite well. It was all very friendly. One evening between sets, Ronnie dragged a Dansette record player onto the middle of the tiny dance floor. "You must hear this!" Everyone thought it was going to be a new jazz record but it wasn't.
He played three tracks from this Peter Sellers album which had just been released and he'd bought.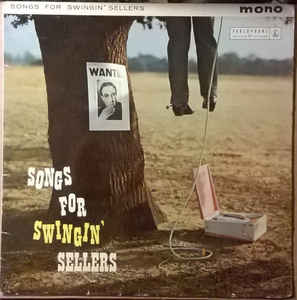 Soho was pretty quiet of an evening once the tube stopped running at midnight, so it was mostly locals. At any time my girlfriend could walk down to the launderette in Old Compton Street on her own if she chose and would never get molested. The call girls were all on the streets or in the coffee bars "between shifts."
There was sometimes bother between rival gangs, but no one ever bothered us, the term "innocent bystander" probably hadn't been used back then.
Great days which will never return.