A nicely cared for, well regarded Krell KST-100 Stereo amp. Posting this for sale on the Haven, with usual discount applied, as we will be saving the fees of lesser reasonable online market places!
I can accept payment via credit card using Square, or the normal PayPal invoice methods....
As mentioned below, I have not yet had the time to bench test the amp yet. It powers on fine, and I will likely do a scope test later in the week.
I have not been in a hurry, as preliminary checkup was good, and mentioned below, it's a 30 year old amp, with likely original caps, so you may or may not be able to use it trouble free for a month or a decade! It's however very, very nice to find an original piece like this... all stock, untouched transistors.
A gem of an amp from the late 80s, early 90s era. Just out from it's original home, where it was the centerpiece of a system. This large,(but not too-large) amp can power most any large, power hungry speakers -- from B&W's to Polks to mid sized Magnaplar's. It's about 50lbs, and all classic Krell quality through-in-through. Has all of the top-end style inputs for both balanced and unbalanced (XLR) connections. Large heatsinks and thickly machined faceplate, top bottom and sides.. If you are looking for a powerful, mid sized amp, and like no-compromise quality, then Krell (engineered and made in USA) is a good choice. They have been making the best (high power) solid state amps for HiEnd audiophiles since the early 1980s.
Cosmetic condition of this amp is "good" to "excellent-minus". There are some blemishes on the top cover, which are more rub marks than scratch. There are also a few slight blemishes on the faceplate, and rear connection area/// which as you can see from the large photos, are very hard to notice, even under bright lights. There's also a small nick on one of the rear aluminum grab handles, (very slight). They're there -- so be advised, and ask first if you have any questions. It's a nice looking -- in person amp, and very straight. Needs some cleaning, dusting etc, otherwise very nice. .
The amp powers on and the relays "click" well. Using a multimeter, I detected no DC from either left or right channels (a normal indicator that amp is fine and not "blown") . Beyond that, this amp has not been bench tested (yet) -- but passes the obvious things, indicating it will work and pass audio.
Despite that, please be advised, this amp is almost 30 years old -- which means it may need, at some point, some fresh caps --- it's an age thing, so depending on how you plan to use it -- it may be fine as an original survivor, or you may want to refurb it -- that's up to the next owner.
I am selling it as -- Powers ON. Not blown up. Relays OK. I have not yet tested for audio quality. I have short cell phone videos of this test, if buyer is interested -- I can investigate the easiest way to post them for viewing.
As per a request… I did remove the top panel, and am including a large photo of the circuit board, which is pleasantly clean expect for normal dust -- and all of the Power Output transistors are bone stock - original (just the way a collector would want.) This amp is stock and appears to have never been serviced, (only inspected top interior) … a very good thing if you are looking for a straight, original survivor. .
For more info on this specific amp, this Stereophile review is a good read: (search google)
stereophile.com and the krell-kst-100-power-amplifier
This Krell is world leading, Class A and when called for more power, it switches to Class A/B. Since most speakers at 30-50W, will disturb the peace, this is going to rock the house for most audiophiles who enjoy Rock, Blues or Jazz!
Cosmetics are great. Face is easily an 7-8 out of 10 --- and it's excellent all around. The only cosmetic flaw I could find was several small rub areas on the top cover. (Not deep enough to scratch through the paint) and a few tiny scuffs on the back around binding posts.
Chassis letters are all beautiful, because Krell, being, basically the highest quality solid state mfr in America, insists on engraving everything!
As a classic from the early 1990s. This unit looks to have been cared for, and Krell is known to be tops for reliability -- just keep in mind, it's up in years, and may one day need fresh caps.
Buyers should carefully look over all of the large photos, and feel free to ask any further questions. My photos are limited because of the large winter storm that came -- so do feel free to ask any further questions.
Will be packed in a double box to assure safe arrival. Shipping weight is going to be over 60lbs in a 23" x 23" x 9" Double box. UPS Ground shipping will be expensive, especially to the West Coast--- if you have any questions about shipping, please message. .
Full Size photos: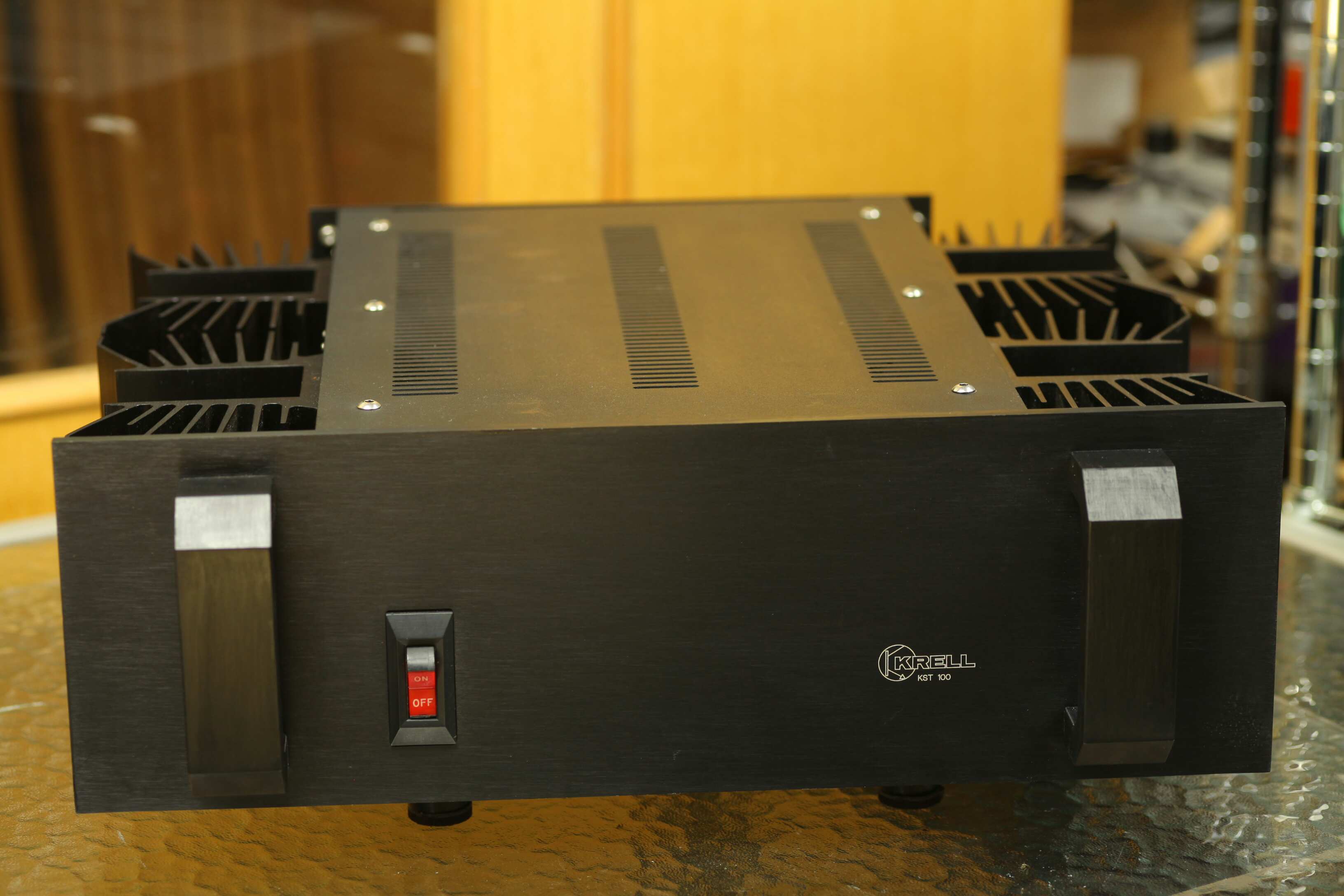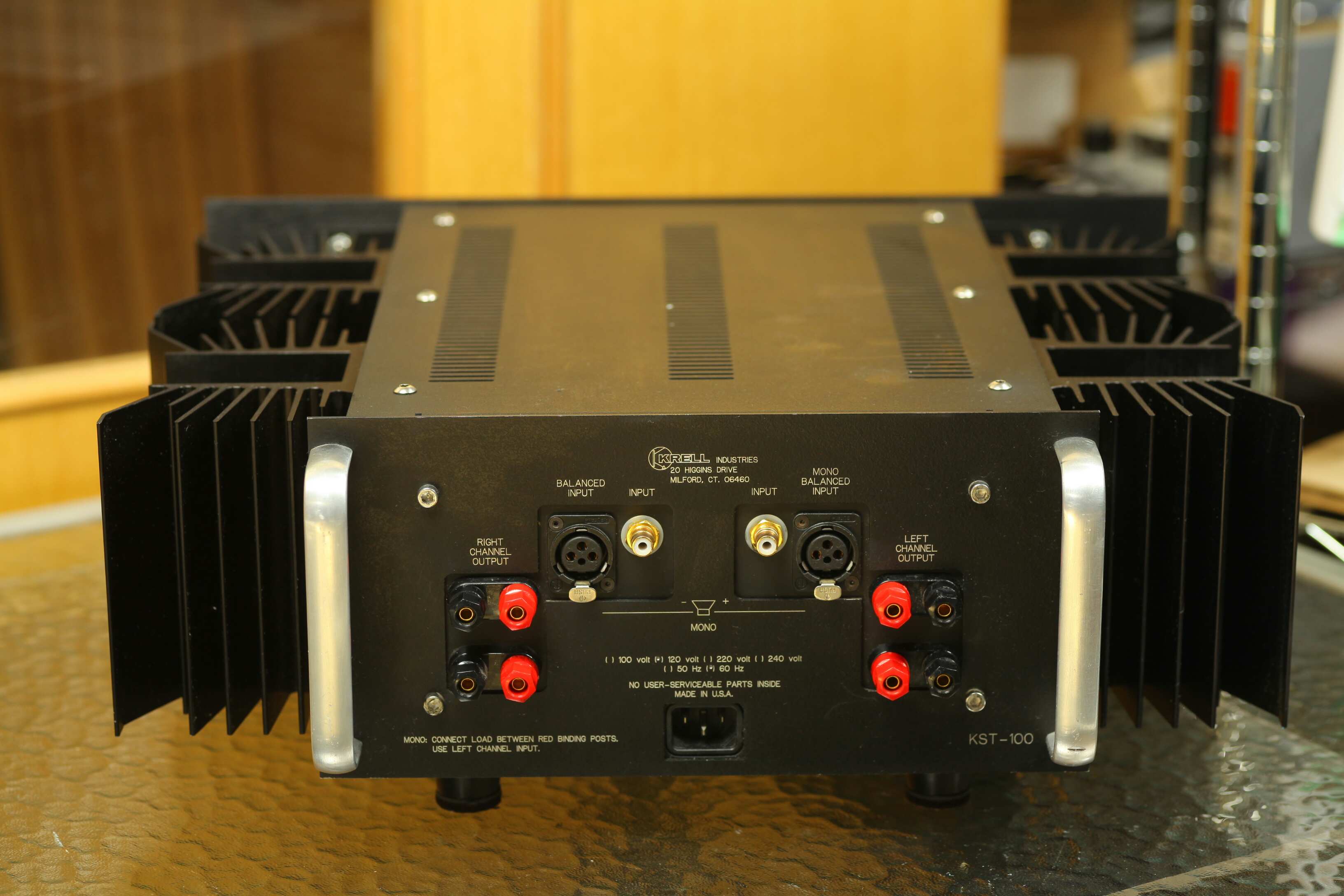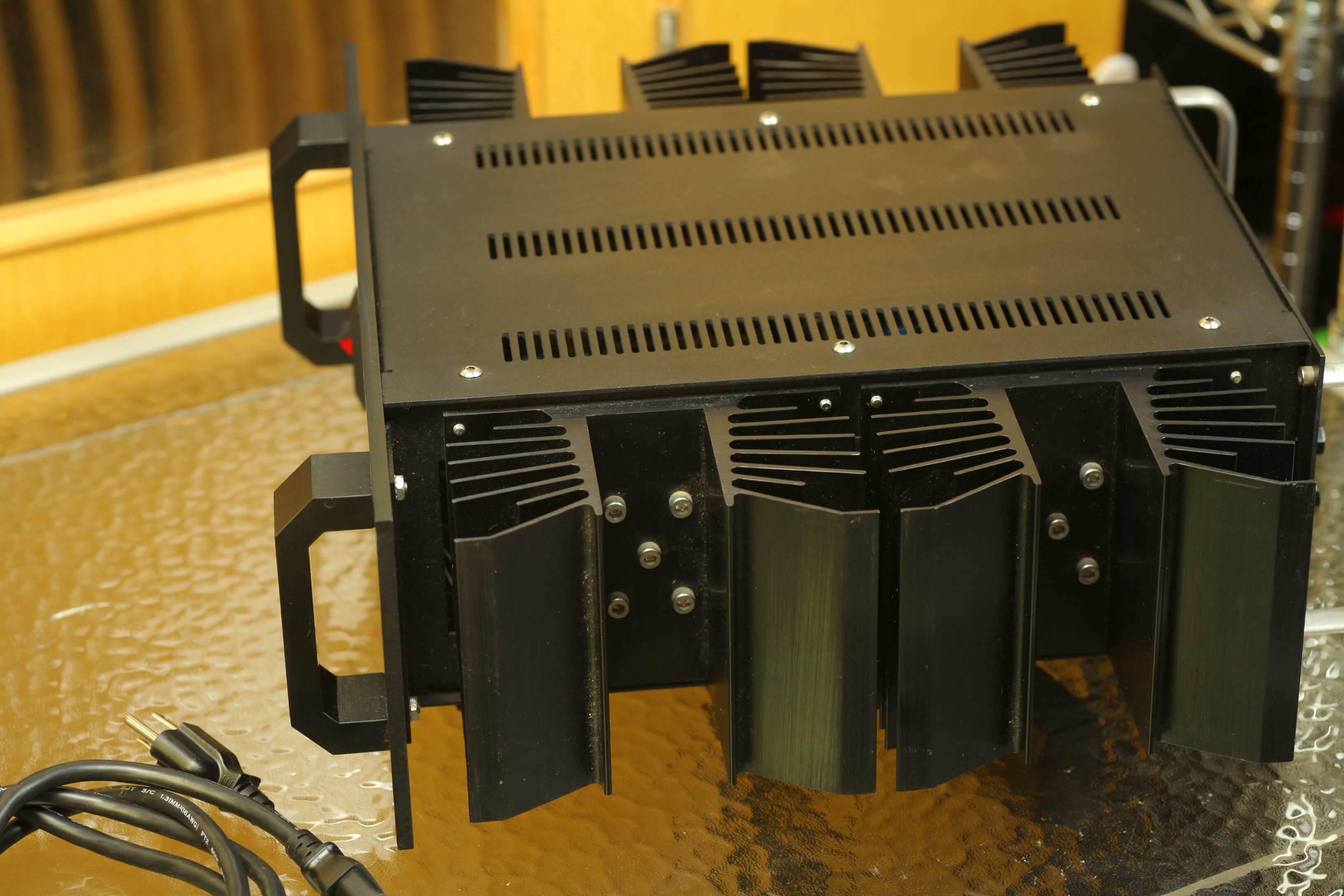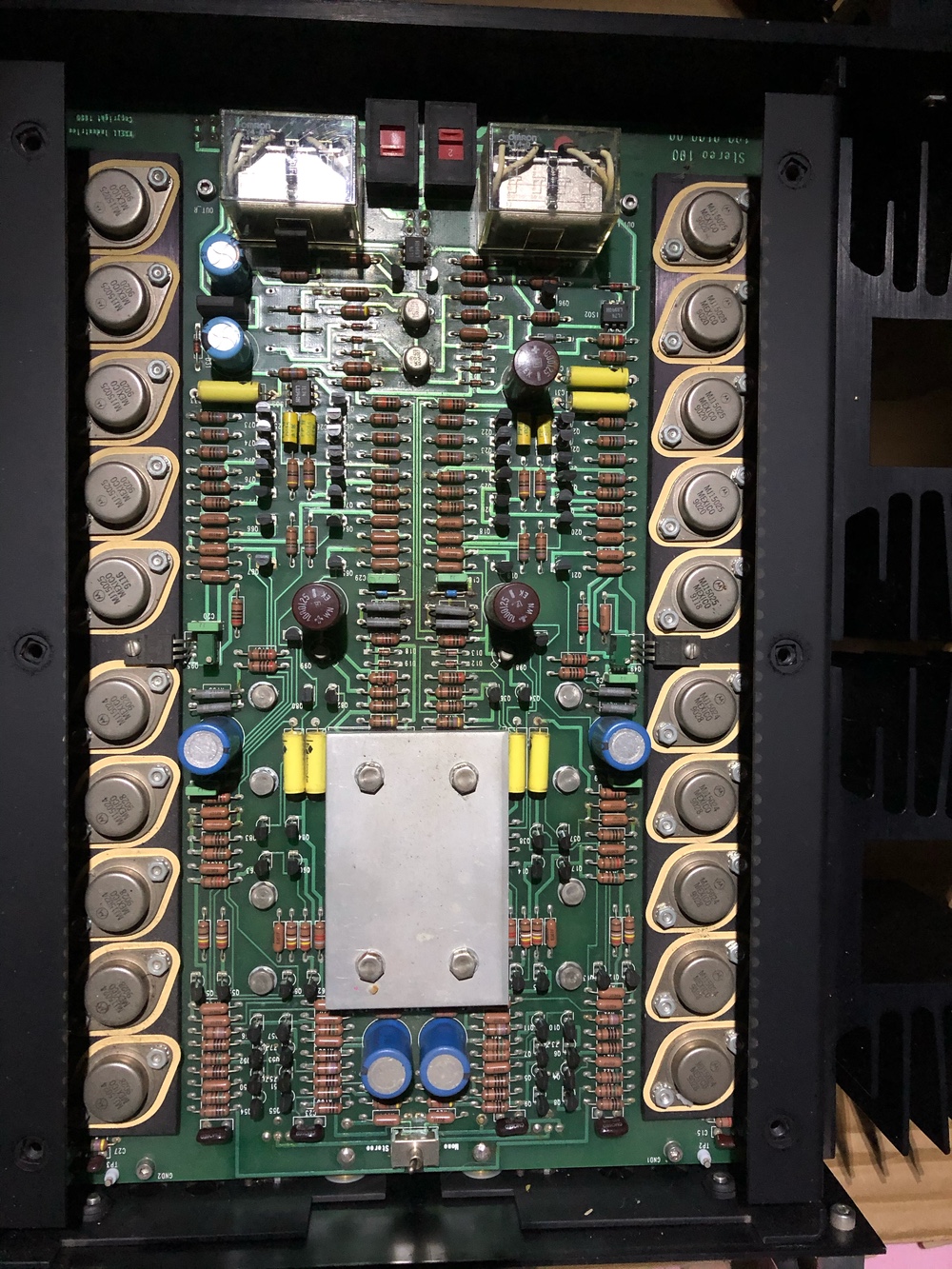 Last edited: