imitation
is
the sincerest form of flattery.
Well, not
quite
imitation, but in the early 1970s (at least in retrospect) there seem to have been a
bevy
of loudspeaker models/designs that were
inspired by/
influenced by (or maybe even
ripped off from
) Dr. A. Bose's famous (and still in production) 901 loudspeaker. Influenced either by the deliberate use of an array of drivers to widen "soundstage"
and/or simply by the 901s iconic cabinet design (shape).
The genesis of this thread was a post at the Polk Audio forums a day or so ago about the Allison Model Four loudspeaker.
http://forum.polkaudio.com/discussi...ison-s-for-sale-looked-like-bose-901-s#latest
I note, wryly, that most of the New England 'big name' loudspeaker brands of the era had, at least briefly, a loudspeaker that at least
kinda sorta
resembled the 901.
I started to
screen dump
stuff about Bose 901-esque commercial loudspeakers in the above-mentioned thread, but I thought it would be fun to start one someplace outside of a manufacturer forum (e.g.,
here
) to document this interesting appendix to the history of loudspeaker design.
... or maybe not
but, work with me here, OK?
source:
http://www.mylespaul.com/threads/got-some-some-old-bose-901-speakers-and-i-love-em.100184/
source:
https://retrovoltage.com/2013/10/21/mailbag-is-the-bose-901-equalizer-really-necessary/
source: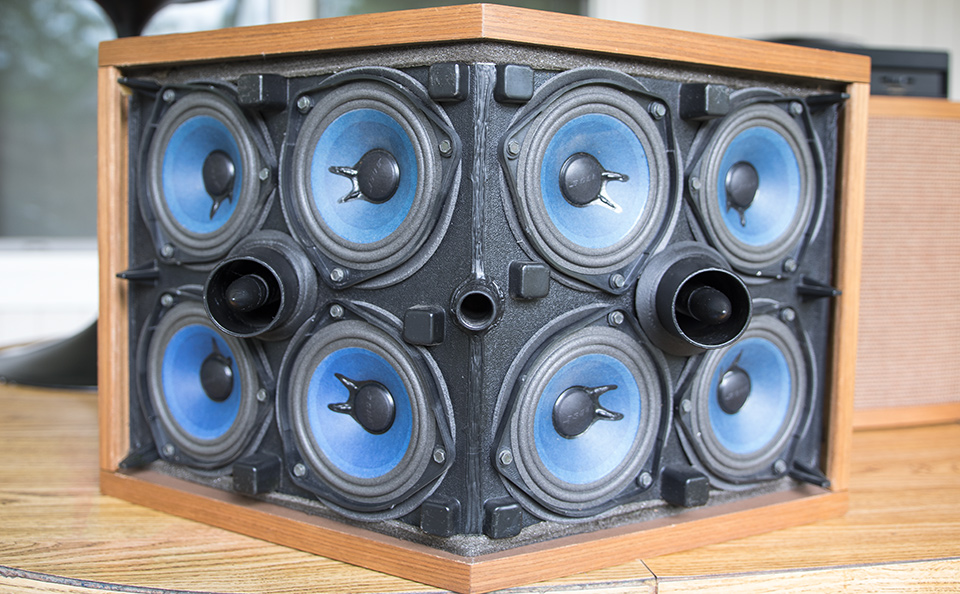 source:
http://noaudiophile.com/Bose_901/
(a well-known web 'review' of the Series VI 901)
Last edited: